Paul de Souza
CSFI-CWD (Cyber Warfare Division) Founder Director
Military Cyber Professionals Association (MCPA) Advisor
Adjunct Faculty, George Washington University
Board of Advisors at The Cyber Intelligence Initiative (CII) at The Institute of World Politics
Paul serves as a CENTRIC (Centre of Excellence in Terrorism, Resilience, and Intelligence & Organized Crime Research) Visiting Researcher at Sheffield Hallam University, UK, Guest Lecturer at The Swedish Defence University (SEDU) Försvarshögskolanand, and served as a Visiting Research Fellow at the National Security Studies, Tel Aviv University, Israel (INSS) – Cyber Security and Military & Strategic affairs Programs.
Mr. de Souza has a Masters in National Security Studies (MA) with concentration in Terrorism from American Military University, West Virginia.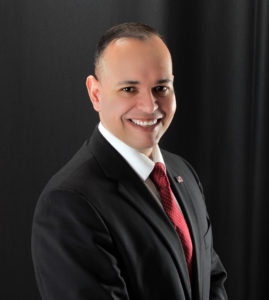 ---
Tonya Cannariato
MBA, PMP, CSM – empathetic leader and author
Washington D.C. Metro Area
Ms. Cannariato has 20 years of experience in web development and project management. She is PMP certified by PMI, a Certified ScrumMaster by the Scrum Alliance, and CQIA certified by ASQ.  She is responsible for providing technical leadership, design, development, and marketing strategy for a company supporting multiple DARPA contracts. Ms. Cannariato's technical specialties are web marketing (SEO and SEM), web analytics (tag- and log-based), site development and design, social media, technology needs assessment and translation, HTML, XML, JSON, PHP, Javascript, and CSS. She is also fluent in French and German, and has beginning language skills in Russian, Mandarin Chinese, and Spanish. She is a multi-published author with credits ranging from local newspapers to regional specialty papers and magazines, as well as ten speculative fiction novels, novelettes, and short stories.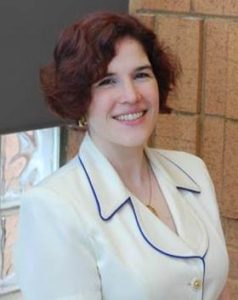 ---
Dr. John D. Johnson, CISSP, CRISC, SMIEEE
Dr. John D. Johnson is CEO and Founder Aligned Security. He is also a founding board member of the Security Advisor Alliance (501c.3), a member of SC Media Editorial Board, and serves on CISO advisory boards and non-profit boards. John is a professor at Excelsior College and SANS Analyst, where he delivers webinars and targeted research white papers on technology and trends in information security. John works with the CISO Collaborative, a private education and information sharing association for security executives.
John spent nearly 18 years as security architect for a Fortune 100 global manufacturing company, where he managed security infrastructure and developed strategy and secure architecture solutions for protecting a global corporate network, endpoints, industrial systems and the supply chain. His experience spans the public and private sectors, as well as industry verticals: technology, manufacturing, finance, energy, healthcare, education. John was previously network security manager for the Theoretical Division at Los Alamos National Laboratory, and an experimental nuclear physicist developing radiation systems for nuclear remediation and non-proliferation.
John has developed and taught numerous graduate cybersecurity courses and helped develop the CISO executive certificate program with University of Chicago, Booth School of Management. He is a frequent speaker at industry conferences and serves as program committee member for RSA Conference and Black Hat. John is founder and program chair for CornCon, an annual Midwestern cybersecurity conference and kids' hacker camp. Over his career, he has served in leadership roles in technical and professional societies, including IEEE, InfraGard and (ISC)2. John has maintained his CISSP and CRISC certifications and has received various awards in recognition of his contribution to the profession. He was runner up for 2014 Chicago CISO of the Year, he is also an IEEE Senior Member (SMIEEE), Charter Member of FAIR Institute and Distinguished Fellow of Ponemon Institute. Visit www.johndjohnson.com to learn about his current projects and activities.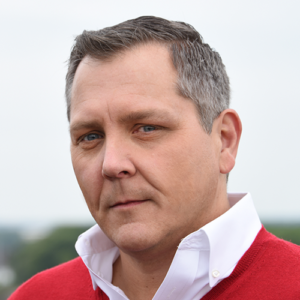 COO, The Security Awareness Company
Growing up in an information security household where the terms "infowar" and "hackers" were commonly discussed, Ashley began working for the Security Awareness Company (SAC) in the early 2000s as a graphic designer and research assistant. She moved up over the years working as the lead designer, video editor, and elearning developer as SAC expanded its services. Today, she serves as the COO and Creative Director of SAC. She graduated from college in 2008 with a B.A. in Digital Media, the same year she released her documentary Hackers Are People Too. She has served as the creative lead for Trusted Learning, Inc and Mobile Active Defense, and has spoken about security awareness tactics at various industry conferences. Ashley lives in Nashville with her husband and their three cats, where she enjoys reading, trying new restaurants, and doing yoga.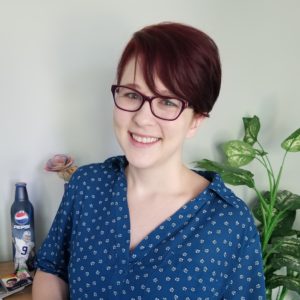 ---
William Kimble
CEO Cyber Defense Technologies
William began his professional career in the defense and intelligence community, serving as a radio reconnaissance marine for the Radio Reconnaissance Company, 1st Radio Battalion Marine Corps Base Hawaii.  During his enlistment he was heavily trained in surveillance and reconnaissance skills in addition to receiving training in signals collection and electronic attack.  William and his reconnaissance team served aboard the 13th Marine Expeditionary Unit, and completed several successful reconnaissance and surveillance missions in the CENTCOM theatre during Operation Iraqi Freedom.
Following his time with the Marine Corps, William moved to the D.C. metro area and began his career in the commercial defense industry while attending school in the evenings.  He started working as a system analyst before being promoted to an information and physical security manager of the intelligence solutions division at L-3 Communications.  While working at L-3, William worked with numerous government customers and gained comprehensive knowledge of government security standards. Following his career at L-3, William joined Hewlett-Packard as a senior security engineer serving a large intelligence agency as the sole information security engineer.  At HP, William served as the project manager for a process improvement team that created and implemented the entire information security process for a large intelligence agency.
William spends his free time working to improve his log home and farming in rural Virginia.  He is an avid hunter and fly-fisherman.  He has been playing the drums since a young age and has recently begun learning guitar.
William has a B.S. in Business Management with an IT minor from George Mason University. His technical certifications include: CISSP, PMP, and RMP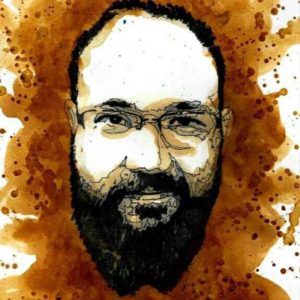 ---
Aaron Lint
Arxan Technologies
Aaron is the Director of Research at Arxan. He and the Advanced Research Team at Arxan analyze the threat landscape for application security and drive the breadth and depth of Arxan's application protection solutions. Aaron brings 10 years of industry and academic experience in information security and cryptography. His deep technical expertise is in reverse engineering, compilers, linkers, and operating systems. He holds a BS in Computer Science from The Ohio State University and a MS in Computer Science from Purdue University. In his spare time, he works as a football official and enjoys attending hacker conferences around the world.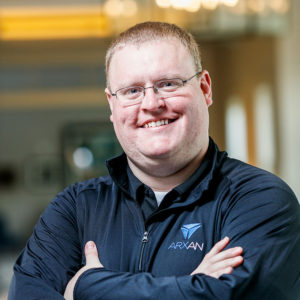 ---
Winn Schwartau- InfowarCon Founder, The Security Awareness Company
Winn Schwartau is one of the world's top experts on security, privacy, infowar, cyber-terrorism and related topics.
Provocative, informed, challenging, he's on the leading edge of thinking, writing and speaking. Highly technical security subjects are made understandable, entertaining, engaging and thought-provoking. Audiences find themselves challenged with original ideas which are related through historical analogy and metaphor and made relevant to the present and future world.
Winn Schwartau thinks asymmetrically. If you want originality in thought, writing, presentations or any aspect of Security, call Winn. In addition to being called, "The Civilian Architect of Information Warfare," he is one of the country's most sought after experts on information security, infrastructure protection and electronic privacy.
As an acknowledged global expert in the field of information security, Mr. Schwartau has testified before Congress, advised committees and has consulted as an expert witness. He has appeared regularly on popular US, European and Asian television shows, (CNN, BBC, ITV, ABC, CBS, NBC, CNBC), as well as multiple radio shows nationwide. He has been featured in dozens of documentaries aired on The Learning Channel, Discovery Channel, A&E, History, BBC, CBC and more.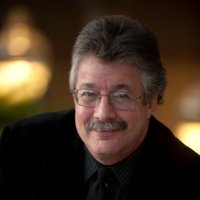 ---